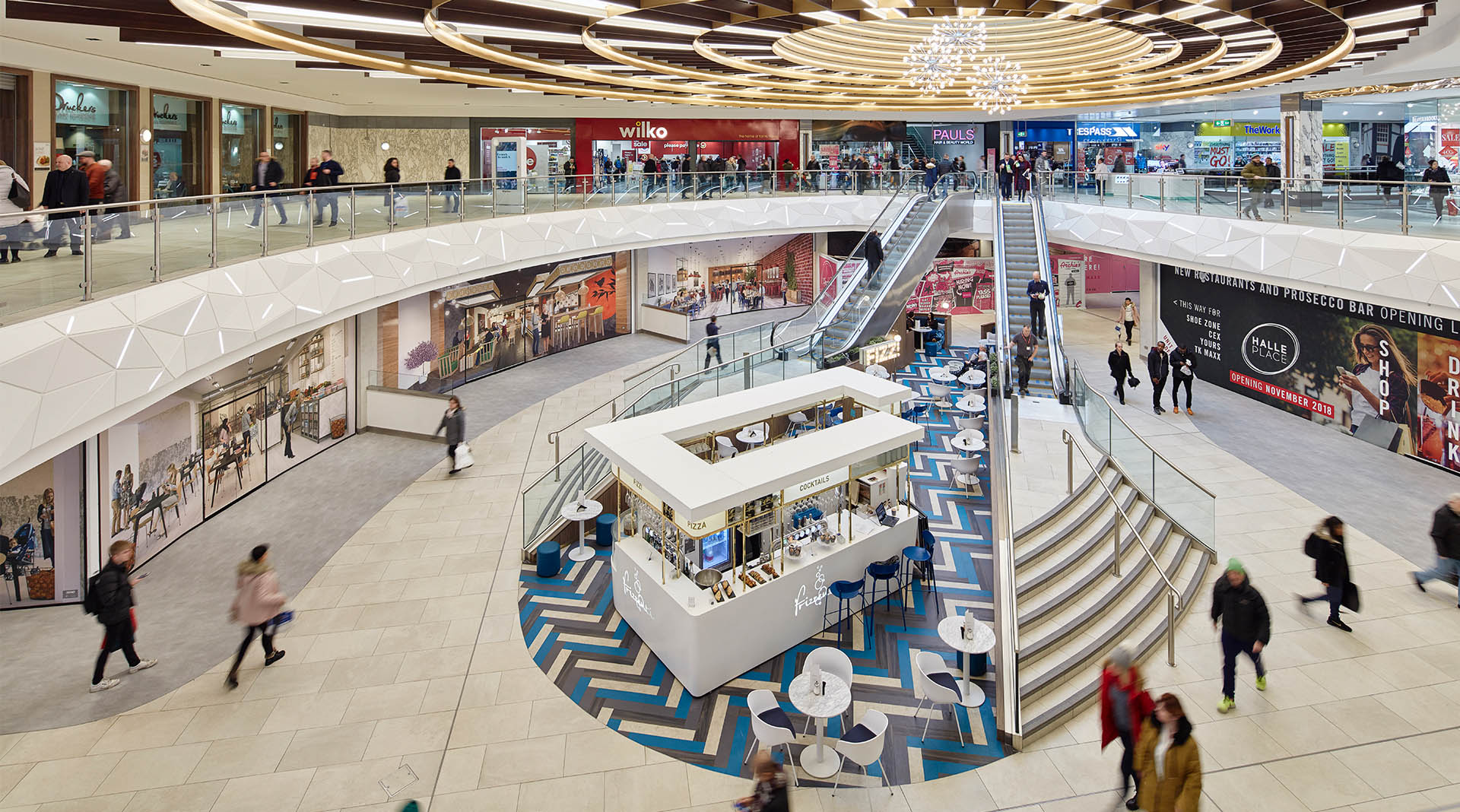 Vente et hôtellerie : concevoir des espaces uniques et attrayants
Puisant dans notre expertise acquise dans de nombreux secteurs, nos environnements destinés au commerce et à l'hôtellerie sont des destinations prisées. Nos superbessolutions incarnent les marques qui les exploitent et ce, quel que soit leur taille, leur notoriété ou leur domaine.
Le monde de la vente et de l'hôtellerie-restauration vient de traverser une période difficile. Dans ce domaine toujours en mouvement, les marques doivent rivaliser d'agilité et de souplesse pour résister aux pressions internationales et revoir leur offre. Cela leur permet de recommencer à attirer des clients, aussi bien existants que nouveaux.
Nous travaillons avec des distributeurs de classe mondiale à travers l'Europe. Nous créons des magasins inspirants dans les centres commerciaux et les grandes rues commerçantes ainsi que des boutiques haut de gamme et des aéroports dans les capitales. Nos clients reconnaissent la valeur de notre travail. Avec 85% d'entre eux qui reviennent régulièrement vers nous, nous sommes les champions du monde pour donner vie aux espaces de vente et de l'hôtellerie-restauration.
Commerce et hôtellerie : des relations solides à la base de nouvelles destinations incontournables
Un partenaire de confiance réactif demeureessentiel pour le commerce et l'hôtellerie, deux domaines connus pour leur rythme soutenu. Notre personnel se caractérise par son sens de la collaboration et son expertise. Il se démarqueaussi par son engagement pour instaurer des relations durables avec les marques,les développeurs et les opérateurs d'envergure internationale. Nos équipes spécialisées dans différents domaines nous permettent de répondre aux besoins variés de nos clients: rénovations rapides et agiles; grands chantiers de construction; préservation de bâtiments classés aux monuments historiqueset transformations complexes d'immeubles en ville.
Nous avons adoré réaménager une adresse historique pour un grand nom du luxe, Longchamps, à Genève. Pour ce nouveau flagship store, nous avons dû préserver la façade, reconstruire un escalier et revoir totalement le magasin existant. Ce superbe espace de vente sur deux étages a revitalisé la zone et a redonné vie au bâtiment
Hôtellerie-restauration : des destinations incomparables
Les clients des hôtels ne devraient pas être les seuls à dormir sur leurs deux oreilles. Dans un secteur où le service client est roi, nous avons les mêmes exigences envers nous-mêmes. Nous sommes aux côtés de nos clients avant, pendant et après la réception du projet. Nous travaillons avec les plus grandes marques au monde, si bien que leur réputation est aussi la nôtre.
Pour l'hôtel cinq étoiles Le Méridien Kuala Lumpur en Malaisie, nous avons procédé au réaménagement de 26 étages à raison de 50 jours seulement par étage. Nous avons ainsi rénové 419 chambres au total, salles de bains et couloirs compris. Comme pour beaucoup de nos projets, ce chantier s'est fait sans arrêter l'activité de l'hôtel. Ce tour de force n'a été possible qu'en travaillant étroitement avec la direction afin d'établir un planning qui ne gêne pas les usagers.
Notre enquête « The Power of Place » a justement révélé l'importance primordiale de la qualité des éléments de confort, comme l'air frais et la lumière naturelle, pour les utilisateurs de ce type d'espaces. L'équipe du projet Le Méridien a intégré ces préoccupations. Pour ce faire, ils ontouvert les chambres au maximum grâce à un éclairage amélioré tout en assurant un niveau inégalé de connectivité.