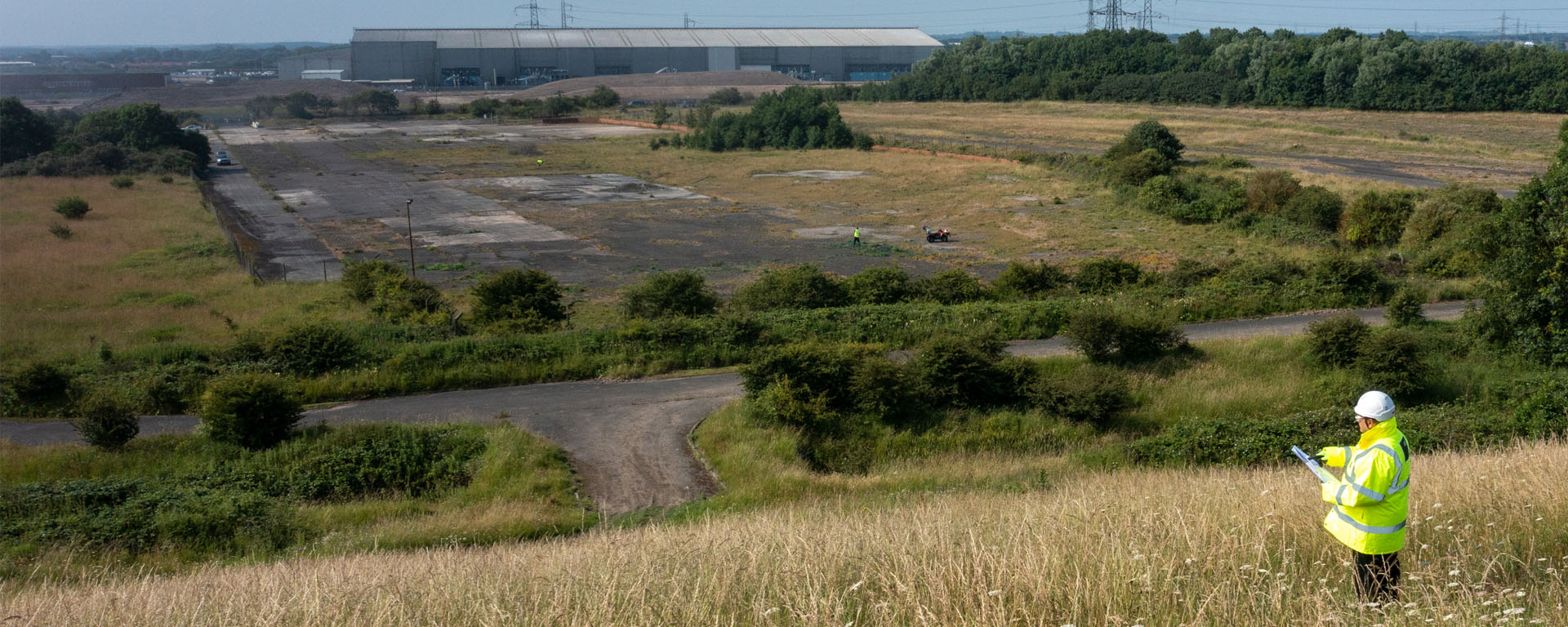 For Graeme, several parallels can be drawn from teaching his son to drive and how high-tech manufacturers navigate the product journey from production to the hands of the customer. A bit like driving – a smooth journey, and a sustainable legacy, relies upon it.

It's a legacy that is important to Graeme's story – one that started during the miner's strike back in the days of Thatcher's Britain in the 1980s. Having dreamed of being a carpenter from a young age, Graeme's journey has seen him become a product of his own making, a path that has seen him embrace battery manufacturing and achieve his biggest success – becoming a father.

Outside of teaching his son to drive, Graeme thrives on being part of international teams that design and deliver large-scale facilities of the future for pioneering products that haven't even been created yet.

A journey 30 years in the making, Graeme's latest adventures include a number of projects within the 'green energy' sector. Here, the pressures are different from what he's experienced before. Graeme doesn't face the same traditional cost and delivery timeframes found in more mature industries - where there is stable demand for a product. The energy sector in particular faces an ongoing transition in an effort to decarbonise production
It was at a similar age to his son that Graeme left school and accepted an apprenticeship as a toolmaker at a local engineering company. Hailing from Stourbridge, Graeme's passion for carpentry and making tools inspired his interest in manufacturing design and build, leading him to enrol in a full-time degree at Leeds Polytechnic University. It was during this time when Graeme undertook a placement with Rover Group before becoming a student once again – sponsored this time – joining the company as a graduate engineer.

"Looking back, I'm so glad I accepted the apprenticeship," he says. "I always wanted to work in an environment that produced or manufactured items, and this was the first step to becoming a toolmaker when I left school at 16. It enabled me to join the manufacturing industry and create products that have a legacy, and after three and half years, I went to university."

It was the start of Graeme carving out his own career, which has now seen him work with and for some of the world's biggest automotive and battery brands in the UK, Europe and Asia – delivering complex, large-scale projects and service integrations that have influenced the battery manufacturing landscape.

When COVID-19 put the country into lockdown and caused Graeme's job opportunity to fall through, Graeme turned his automotive experience into teaching his son to drive. But it wasn't long before Graeme switched the passenger seat for the driving seat as part of ISG's hyperscale specialism.

"The pandemic was difficult at first, but it was also a blessing in disguise because it meant I was able to spend more time with my family," he explains. "When I heard that ISG was bidding for gigaplant projects, it felt like my career had gone full circle and it was a natural step for me."
"Joining a company during lockdown is the new normal for many, but working with like-minded people who are keen to make transformational change a reality made it a lot easier."

Graeme Borthwick, Senior Project Manager
Recent news headlines have profiled the UK Government's planned investments in the country's car industry, funding new facilities to produce sustainable battery cells and packs for use in the mobility and energy sectors. If there is anything Graeme has learnt, it is that it's a race against time:
"I have been fortunate to be involved in the delivery of some of the world's largest engine & battery manufacturing facilities and whatever the product, brands across the high-tech manufacturing sector are under pressure to navigate the journey from production to the hands of the customer quickly, efficiently and cost effectively."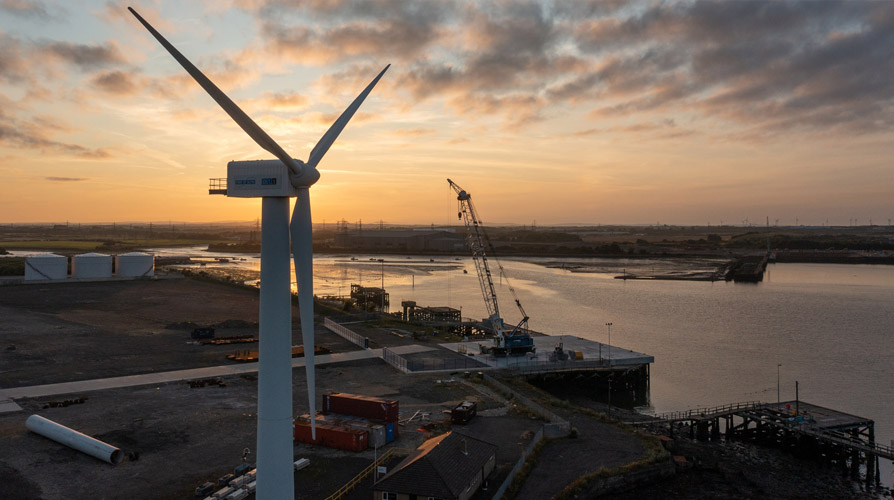 "The Gigaplant will bring with it much-needed employment, totally regenerating the area. ISG has a strong social values agenda, as well as a world-class environmental, social and governance framework. At our very heart is doing the right thing - this project is the right thing for the UK plc, and its people, on the roadmap to a low carbon, sustainable future."
Technology plays an important role. ISG's tech-led approach connects every corner of the manufacturing environment, ensuring that spaces reinforce production, champion energy-efficiency and epitomise the products at the heart of the brand for years to come. Whether it's a complex service integration or large-scale construction build, Graeme works alongside many partners to drive the adoption and implementation of Modern Methods of Construction, such as Design for Manufacture and Assembly (P-DfMA), across our business and beyond.
In his role heading up ISG's facilities integration team, Graeme uses a range of methods and processes to define the level of integration and subsequent support required by a client. The use of these digital techniques within an integrated framework provides clients with much-needed accurate reporting. It also helps to resolve any issues before they emerge, such as design issues or problems driven by external factors.

We have also consolidated our role as an 'Integrator' on the CIH's Platform Design Programme, driving innovation and best practice across the construction industry. Our smarter practices and methodologies are proving transformational for the speed, quality, and environmental performance of our buildings, optimising outcomes for our customers that support our communities and economic prosperity.

One example is a 60MW datacentre in Holland that ISG delivered on programme and budget in under 60-weeks – a record delivery schedule for a hyperscale datacentre. Detailing how this immense achievement was made possible, it was clear that this model and methodology of delivery could be readily replicated at this scale within the high-tech manufacturing market. However, the relationship between the equipment in the space and the fabric of the building cannot be underestimated.

For Graeme, the key to successful delivery is straightforward, but so often evades contractors – especially on projects of this size and complexity: "Put simply, it's an open and equal partnership approach between all stakeholders, shared pain and gain with a relentless focus on quality, and that all-important completion deadline. It's about playing to the strengths of your broad project team in an environment that allows innovation to flourish, while identifying and mitigating risk early in the process."
The large-scale battery manufacturing market In Europe is primed for significant investment over the next few years. The question is whether there is the appetite and ambition to make those major decisions that could signal the start of a space-race for the lithium-ion battery manufacturers – with the UK at the forefront.
For Graeme however, it's the next normal.