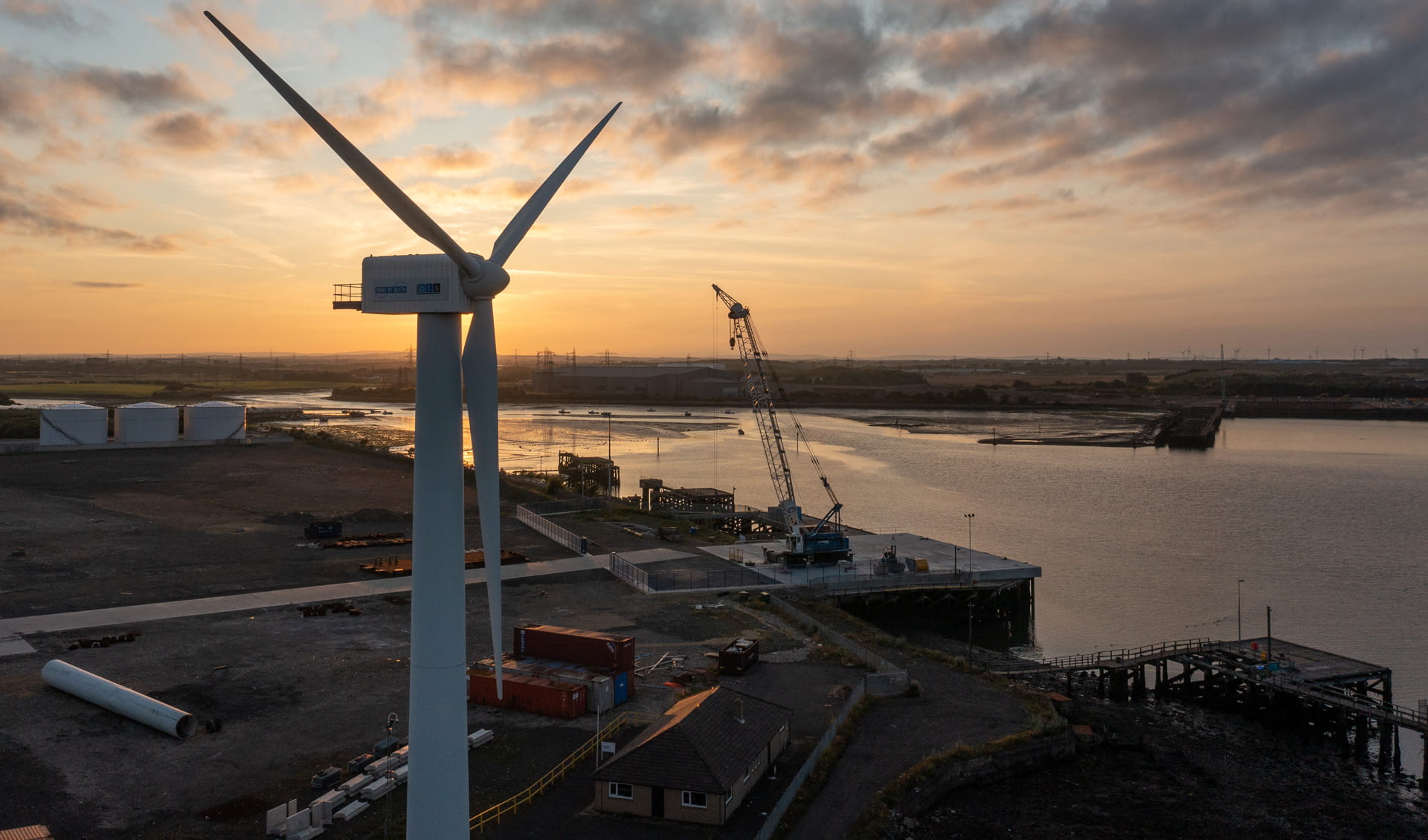 Sir William Armstrong lived most of his life in Rothbury and Newcastle. He was an English inventor, engineer and industrialist in hydraulic engineering, shipbuilding and artillery and, in 1880, his Cragside residence was the first home in the world to be lit by hydroelectricity.
He was a visionary, and in many ways parallels can be drawn 140 years later with the ambition of leading lithium-ion battery cell technology developer, Britishvolt, which together with ISG is working to deliver the UK's first-ever full-scale Gigaplant in Cambois, Northumberland – once an industrial hotspot at the heart of the coal mining community in the North East of England.
Like Sir William's home, the ground-breaking facility will put the UK on the global map as a powerhouse of innovation. As an exemplar in world-class, low carbon lithium-ion battery production, the new Gigaplant will be a driving force behind the UK's automotive and renewable energy industries, leading from the front in the journey towards net zero.
With around 8,000 jobs bringing vital employment and economic opportunities to local communities like Cambois, Britishvolt and ISG's vision will touch people across the North East – and create legacies for generations to come.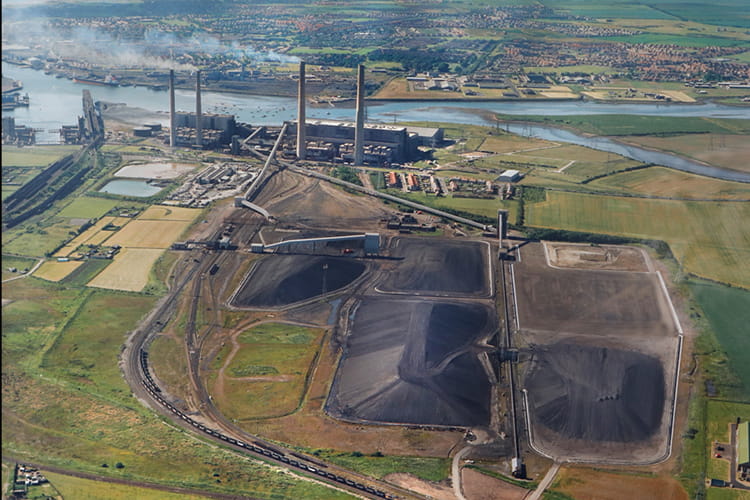 The old stocking site and coal powered stations at the heart of Cambois in the 1960s.
Let's say you were speeding past the enormous lithium-ion battery 'gigaplant' factory, Britishvolt, in an electric car at 60mph. It would take a full 12 seconds.

A quick drive down the road from Sir William Armstrong's house, the sheer size and scale of Cambois' new £2.6bn+ facility – the largest investment in the region since the 1980s – will see it become Europe's fourth largest high-tech building once complete in 2024, with two further phases confirmed from 2027 onwards.

For Cambois, it's a welcome return to former glory days when it housed two coal power stations and a thriving coal mining community, which alongside the local Port of Blyth made it one of the UK's busiest industrial hubs.

A few difficult decades later, investment in renewable energy from the North Sea and planning approval for Britishvolt's revolutionary scheme is helping provide a much-needed rebirth and energy boost in the region. "We have a long and proud history of industry in this part of Northumberland and a factory and investment of this size will put this area firmly on the map once again for generations to come," explains Northumberland County Council leader, Glen Sanderson.

"This is a huge win, not only for Britishvolt, but also the people of Northumberland," continues Britishvolt chairman, Peter Rolton.
"The Gigaplant will bring with it much-needed employment, totally regenerating the area. Britishvolt has a strong social values agenda, as well as a world-class environmental, social and governance framework. At our very heart is doing the right thing – this project is the right thing for UK plc, and its people, on the roadmap to a low carbon, sustainable future." 

Peter Rolton, Chairman, Britishvolt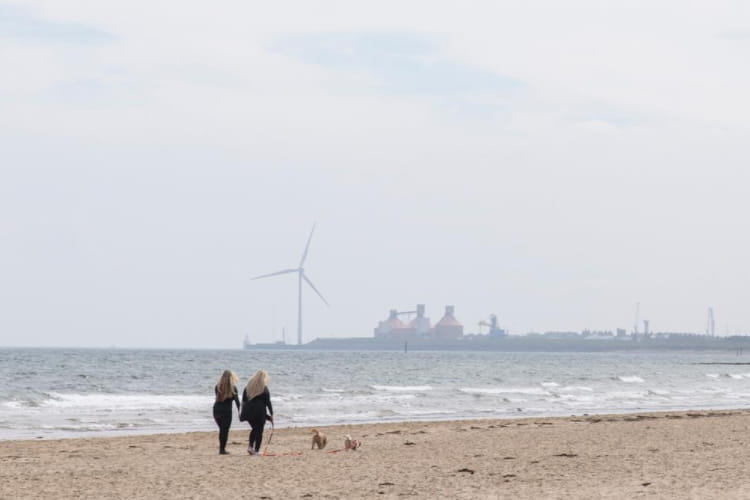 The coast of North Blyth and Port of Blyth have a rich heritage in the UK manufacturing industry.

The development, which will be delivered by ISG, is a major win for the area, and the country. As one of the biggest investments in the UK's manufacturing history, it will create up to 8,000 jobs in the North East and a wealth of training and upskilling opportunities for local communities, with the long-term legacy of this major investment benefitting the region for families and years to come.

ISG's Social Value Manager, Sinéad Moloney, adds: "I moved to Northumberland 30 years ago because I loved the people and the environment. For the past 12 years I've worked in social value roles for local authorities and wasn't looking for a change. However, when I saw the ambition of Britishvolt and ISG, I simply couldn't bear the thought of anyone else doing such a pivotal role in my local community."
"With the demise of the UK coal-mining industry, Northumberland and Tyneside have been through some really tough times. But what we are seeing now is a rebirth. Britishvolt's project is going to supply 2,500 high-quality jobs to the local economy as well as 150 apprenticeship and work experience opportunities each year up until 2027."

Sinéad Moloney, Social Value Manager, ISG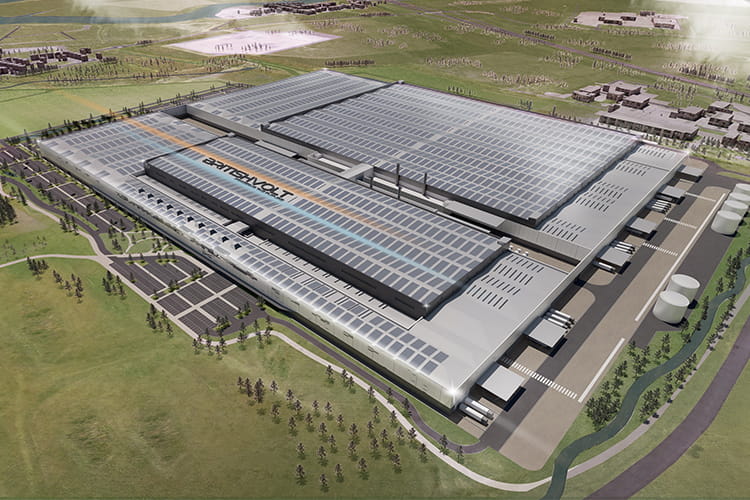 The scheme is the UK's first-ever 'Gigaplant' and will create approximately 8,000 job opportunities.
The Gigaplant, which will be built on the site of the 93-hectare former Blyth Power Station, will utilise surrounding infrastructure and at capacity produce enough sustainable, low carbon cells to power approximately 300,000 electric vehicle battery packs per year – transforming vehicle electrification for the long-haul. It's an operation that relies on smart manufacturing environments where every sinew of the space is connected – no easy feat, but something ISG understands implicitly, says Peter Millett, ISG's managing director of high-tech manufacturing.
"Whatever the product, we understand the pressure of navigating the journey from production to the hands of the customer quickly, efficiently and cost effectively weighs heavily on brands like Britishvolt. The biggest challenge we have as construction partner is that we have to build a factory that can house whatever the battery technology needs are for a customer which is responding to a rapidly evolving market."

Peter Millett, Managing Director - High-tech Manufacturing, ISG
Supporting Britshvolt's commitment to develop the UK's domestic battery intellectual property, the 30GWh+ Gigaplant will house some of the world's most sophisticated and advanced manufacturing technology and equipment. This includes 31,000 tonnes of steel and 26,000 square metres of spaces that need to be cleaner than an operating theatre and drier than the desert in order to meet strict environmental requirements for electric vehicle manufacture.

In a nod to Sir William Armstrong, ISG will work closely with Britishvolt to ensure the site solely uses renewable energy, transmitting hydro-electric power generated in Norway 447 miles under the North Sea via the world's longest inter-connector. The team is also exploring the non-use of single-use plastics on site, as well as the environmental advantages of using rail infrastructure already in place from the region's coal-mining days.

"There is a freight line to the port terminal that we intend to modify with a pop-up terminal for construction materials," explains Peter. "Studies by ISG suggest that train deliveries will keep 100 lorries off the road a day, accounting for about 30% of the carbon footprint of the equivalent road delivery."

For Senior Project Manager, Graeme Borthwick, "the sustainable legacy of Britishvolt rights eight years of wrong in my career by decarbonising the global manufacturing industry I have been involved in so long."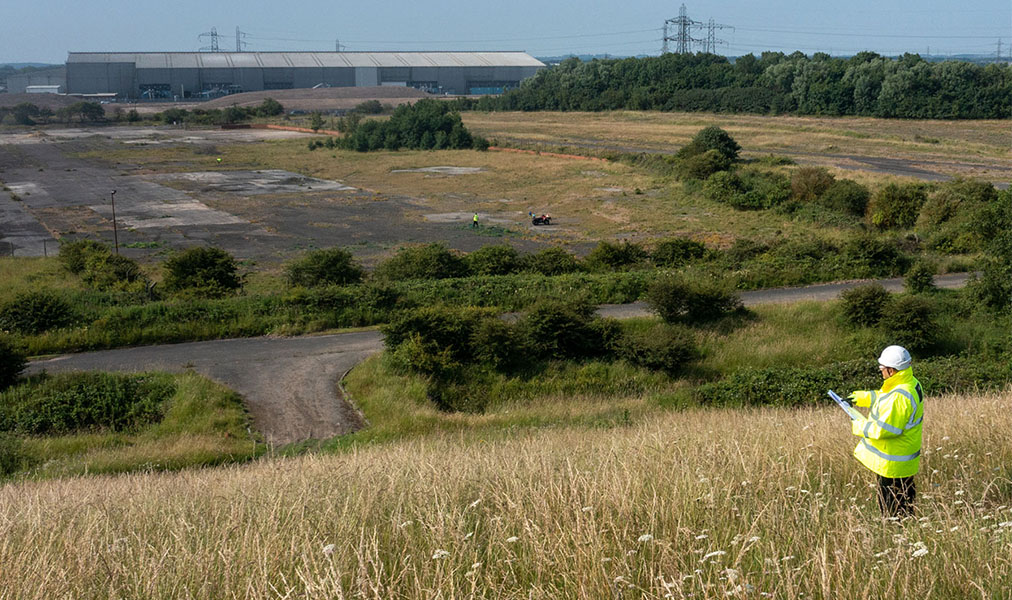 "To be involved in a such a pivotal scheme in Britain's history that will not only inspire a new generation of electric cars, but also provide for future generations of families in Cambois and the surrounding areas – and future drivers like my son – it's a very proud feeling. It certainly makes the drive home after work very rewarding."
Senior Project Manager, Graeme Borthwick
Not only is Britishvolt placing the UK at the heart of the global battery conversation, it is also showcasing the country's world-class battery research and development ecosystem on the global stage, partnering with leading academia and universities to collaborate on ambitious decarbonisation strategies and ensuring the right skillsets for the battery sector exist as we transition into the next industrial revolution.

Collaboration is also key in the construction process and will see ISG adopt the 'integrated project delivery' model that has been used so successfully in Europe – more recently to deliver a 60MW hyperscale datacentre in Holland in just 55 weeks. The model is centred around a collaborative culture and the client becoming a construction partner to make efficiency savings in the design and delivery of large, complex schemes.

With the impact it will have for UK industry and local communities, what Britishvolt and ISG are delivering in the North East of England is truly game-changing, and the project's influence on the wider climate change agenda cannot be underestimated, concludes ISG CEO, Paul Cossell: "Britishvolt's vision to build the UK's first Gigaplant is one of the most visible signs that we are confidently stepping up to meet the challenge of zero emissions by 2050, and are closely aligned with the UK government's key commitment to cease petrol and diesel car manufacturing by 2030."

In short, Sir William Armstrong's words still ring true today; "However high we climb in the pursuit of knowledge, we shall still see heights before us, and the more we extend our view, the more conscious we shall be of the immensity which lies beyond." For ISG and Britishvolt however, our journey to net zero is just getting started.