As organisations are transitioning from short-term decision-making to long-term preparation for a new reality, underpinned by the ESG agenda as the driving force, our teams offer the expertise and knowledge to assist you in reaching your carbon reduction goals for your estate. We can help you set new standards for low energy use, carbon emissions and impact on natural resources.
Our low-carbon retrofit offering will ensure that your building stays ahead of energy usage legislation and maximises the performance of your estates and to meet your commitments and deliver long-term return on investment.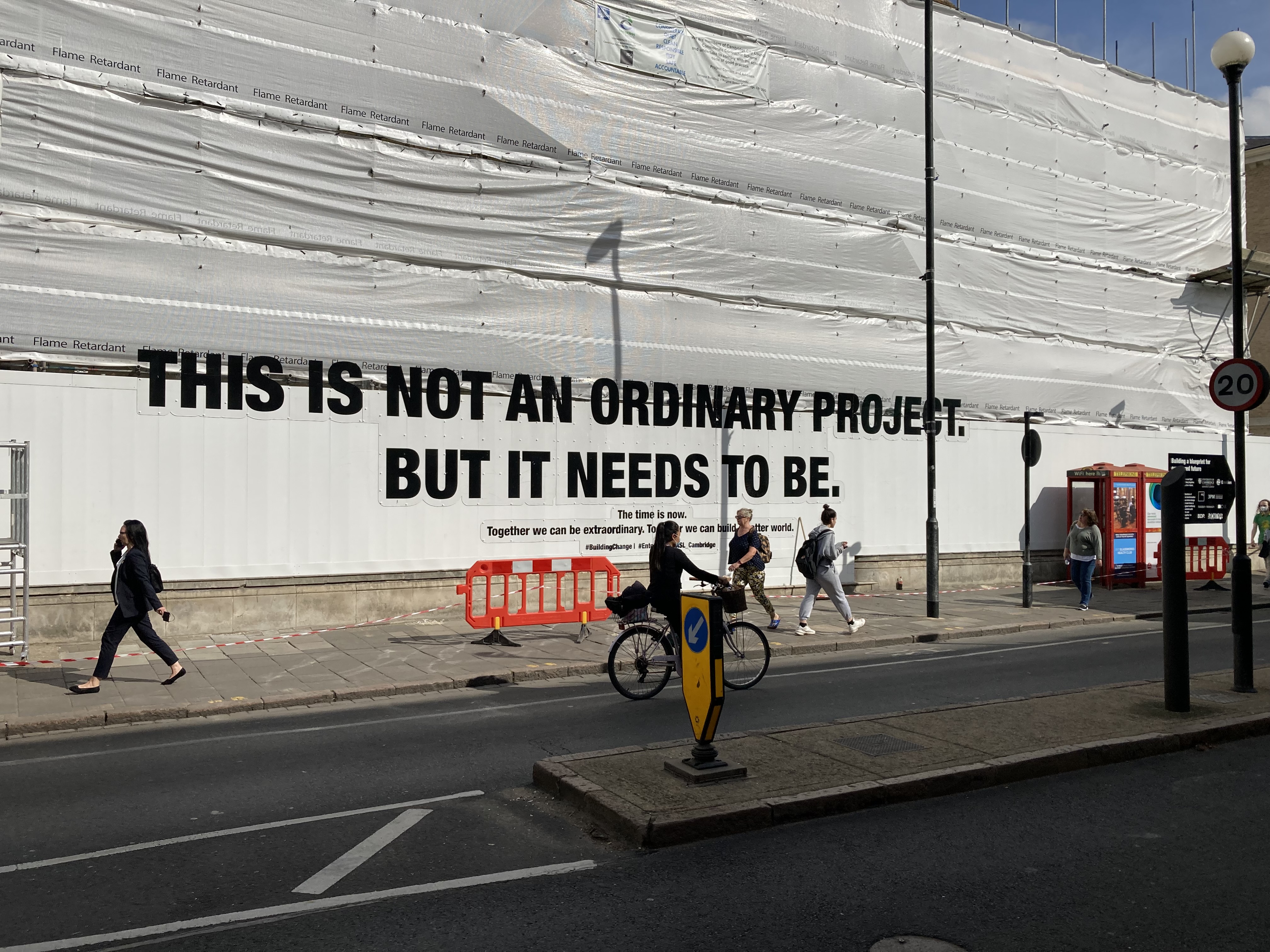 World-first sustainable office retrofit for the University of Cambridge Institute for Sustainability Leadership
The University of Cambridge Institute for Sustainability Leadership (CISL), The Entopia Centre, Cambridge
We're committed to helping our clients transform their buildings to operate in a low carbon manner, accelerating your pathway to net zero whilst ensuring you're positioned to meet immediate minimum energy efficiency standard (MEES) legislation.
We're also doing our bit by committing to achieving net zero carbon emissions in our operations by 2030. For more on our carbon reduction plan and approach to working with our clients, consultant teams and supply chain partners, click here.
A partnership approach
We work collaboratively to fully understand your carbon reduction ambitions and apply our deep knowledge and delivery expertise to ensure you meet your targets and bring certainty to your investment.
We create bespoke plans for organisations looking to realise carbon and financial savings, with key performance indicators embedded to bring assurance on your pathway.
As well as delivering low-carbon retrofit solutions, our partnering approach means we can stay with you from inception to project delivery and beyond, so that you can ensure your asset performance meets your aspirations and shapes your legacy.​
Our flexible approach means we can support you on every step of your project life cycle to help decarbonise your estate, or work with you at any phase, from evaluation to delivery or long-term asset performance management.